In Person Meeting – Speaker Rachel Henderson
Join us for our member presentation by Rachel Henderson, Rachel's Creations
We will meet at the Mountain Resource Center, doors will open at 8:15 for meet and greet. The meeting will begin at 8:30.
11030 Kitty Drive, Conifer, 80433. There are 2 parking lots,  upper lot is at the front entrance and once it is filled please park in the lower lot. Please do not block the handicapped parking or front door. (Note lot behind the building is reserved).
About the Speaker
Rachel has been in business full time since 1999 after a 10 year career in forensics! Rachel's Creation's specializes in murals, faux, face painting, pregnant belly painting, canvas painting parties at your location and much more and Rachel is available for residential as well as commercial clients. Previous Parade of Homes Artist also featured in The Denver Post January 9, 2000 and in 2015. Highly rated on Angie's List and also featured on Mamapedia, Daily Deals for Denver Moms and Living Social 2011-2013 and The Canyon Courier and 285 Hustler (2018/2019). Rachel is fully background checked and happy to provide excellent references! Rachel is also an excellent, experienced house & pet sitter as well with over 35 years of experience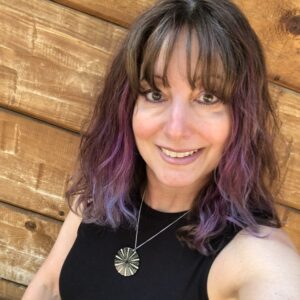 The meeting format
We begin promptly at the designated start time, so please arrive a little early to visit and get settled in. Announcements will be given at the beginning of each meeting by the meeting leader. Please provide an announcement to the meeting leader in advance if you have anything you would like us to include in the announcements. Each attendee will be given an opportunity to share a 30-second introduction about you and your business. Please be respectful of others by keeping your introduction short. Then we will hear from the speaker or presenter for the event. There will be time for open networking after the speaker at our In-person events.
Feel free to bring your coffee/beverage and we will serve pastries.